Planning an itinerary can be a little overwhelming, that also for a country with a different language and culture may only add to it. Therefore getting to know about the place and its culture a bit before moving out is very important.
If Morocco is on your list, you are in luck, here I have shared the Complete Guide To Morocco Travel along with the itinerary I followed while visiting this beautiful African country.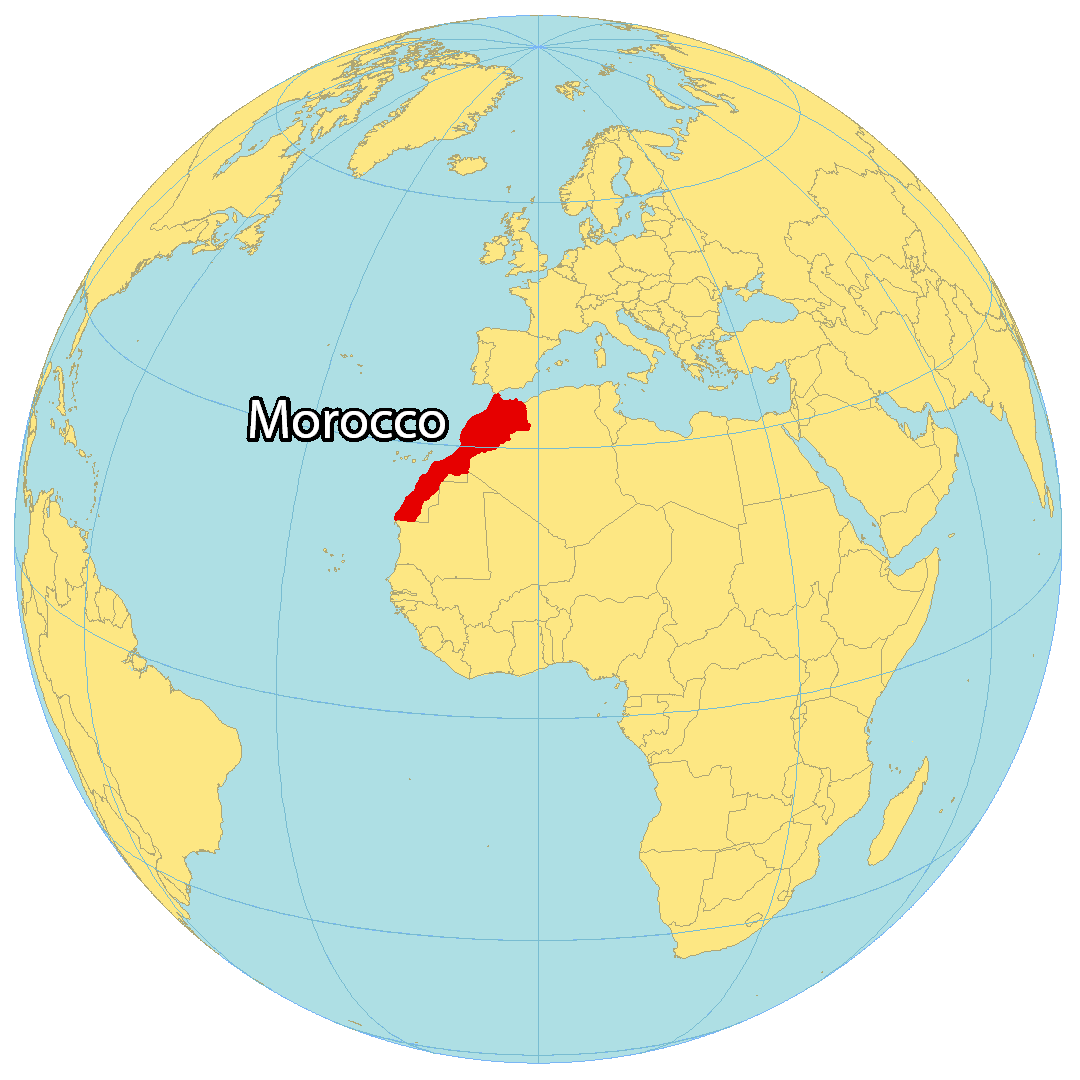 Table of Contents
Morocco is an astounding country that has many cultures converging to form an adventurous tourist place. Morocco is chilling cold in winters and can be scorching in summers.
Therefore, the best time to visit there is during October. Since it is one of the three countries to have Atlantic and Mediterranean coastlines, the weather is usually at its extreme.
Get a piece of general information about the local festivals. Although you might find it interesting to visit there during the festivals, I'd rather suggest avoiding the same.
First of all, it depends on how many days are you planning to spend in Morocco. A 10-day Morocco itinerary is just enough to get around with wonderful stories.
Try to catch up with the locals and their way of living while you roam around their territory. You bet you get always amazed by different cultures and the diversity of this world just by spending a little time with the locals. It gives a feeling of content that a trip actually asks for!
Casablanca
Morocco's itinerary for ten to fifteen days will always begin with a plane with a destination to Casablanca – The entrance to Morocco by air.
As you get off the plane you will come across the locals who are ready to serve you on your journey around. You can always find the local Taxis and you can always hire a private vehicle to get around the region.
The costs are cheaper since the local currency dirham is generally low. Well, you will have to consider shopping in the major parts of the country like Sahara and Marrakech.
Casablanca is more of a developed city and is known for the Hassan II Mosque, the world's seventh-largest structure.
Besides, there are popular hotels and cinema halls that will increase a feeling of familiarity with the strange and new country.
Marrakech
From Casablance, you leave for the nearest city Marrakech, the most crowded one where tourists mostly visit.
This city is crowded with people of Morocco who come to purchase stuff of various types. Here is where you find a vast market that feels never-ending!
Get varieties of clothes and beautiful handmade genuine apparel for yourself and art pieces to take as a gift for your loved ones.
Marrakech is rich in numerous foods and tastes of spices. Find all you'd love just at one place. You can make a stay in any of the hotels in the city.
Being a tourist place you will never feel short of a place to stay, so there is one burden released off your shoulder.
The most visited place here is the center of the city, the massive market Jemaa el-Fnaa square, and monuments like Bahia Palace and Bab Agnaou gate.
You get to see how diverse their culture is by getting a view of the terra-cotta walls and the way it is built.
Two-three days in Marrakech will fill you with wonders. This is when you leave for the coastal city of Essaouira.
Essaouira
Get stories of their history to capture in your cameras and pack in your backpacks, you will love this place!
This isn't a city that you will get to see elsewhere. It is known by the Portuguese name Mogador and will leave you thinking when the Medinas of white walls turn into the rocky cliffs of green North Atlantic.
This is an entirely different world in its own way. Here are white and blue walls and look amazingly beautiful when the dense night falls over the city lights.
If you are planning for a 15-day Morocco itinerary, then spending 2-3 days here will quell your appetite of the soothing experiences that Essaouira has to offer.
In case surfing excites you, you have reached your paradise, known as the surfer's paradise of Agadir.
Sahara Desert
From here you head back to Marrakech and give yourself a night to relax because now it is the time to visit another wonder, The Sahara Desert!
It is best to get a cab for a day or two to wander around all the major regions in the Sahara.
Do expect that the world will not turn into sand dunes within moments, it will be until you cross Ouzarate kasbah.
This is where many movies are filmed, the Valley of Roses will win your heart with its lushly fertile land.
Heading ahead you reach Dades Gorge, and this is where you spend your first night in Sahara.
The second day is spent in exploring the Draa valley where you finally get a deep sense of moving within the vast area of Saharan sand dunes.
While you come to nearby Algeria, you spend you night camping under uncountable stars. This is when you feel you yourself are part of some beautiful story and you are here for a reason – a traveler's thought.
Fez
Your day- 3 of Saharan begins before the sunrise over a camel ride and this is how you enjoy the rare sunrise of your entire Morocco itinerary.
Your face covered with a blue piece of cloth to protect your skin from the Sun and the sand, you head towards the beautiful city of the astonishing labyrinth of narrow Medieval streets.
You do not get away from this place without visiting the medinas and the huge beautifully constructed city gates. Here are the famous ancient University of Al-Karaouine and the Bou Inania Madrasa.
Chefchaouen
Spend some time and relax here in Fez because the coming day will lead you to the heaven of Morocco.
A beautifully alluring place where most of the travelers wish to stay for longer – The blue-hued Chefchaouen.
The city where the morning skies are difficult to be separated from the blue land and homes around. Here homes are gorgeously adorned with handmade art pieces and hanging plants in the entrances.
The blue Chefchaouen isn't just a heaven for its colour, but also because the blue also resists the mosquitoes. This gets you a sugary night sleeps under the limitless skies.
The pictures of Chefchaouen will increase your craving to spend days here. Climb the most beautiful Jebel Toubkal, the highest peak in North-Africa. And the gorgeous Ourika and Amizmiz will lead you passing through the ravishing villages on the way.
This is where you may think of returning to your home by heading back toward Marrakech and Casablanca eventually.
However, if you are planning a Morocco itinerary of more than a week or a month, I'd suggest you visit more places like the port city of Tangier, Eastern Meditterenian trek and Todra gorge in Sahara.
The ancient fortified city of Aït-Benhaddou is a place you feel glad you've visited. There are remains of abandoned villages that will incredibly add to your adventurous stories of traveling in Morocco.
Morocco Travel Restrictions
The Kingdom of Morocco, popularly called Morocco, has opened its air and sea borders to travelers. Before traveling, do check the latest Morocco Travel Advisory
Conclusion
Hope you found the Guide To Morocco Travel and the itinerary relishing and venturesome along the way. Enjoy the Moroccan breakfasts in the morning and rest assured to begin your day with wonderful surprises. Moroccan foods are famous for their spices and capture beautiful moments of Saharan camping nights under the extraordinary starry skies.
Where is Morocco?
Morocco is a country located in North West part of the African continent.
Related Posts